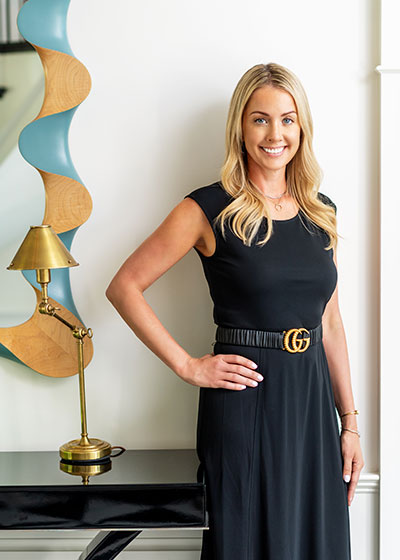 Claire Pruitt Wilhite
Claire Pruitt Wilhite is a member of the top producing Susie Thompson Real Estate Team. She values her team's market knowledge, experience and commitment to clients and loves connecting buyers and sellers while forming lasting relationships. Susie Thompson said she is excited to have Claire on her team because of her passion for homes, keen eye for design along with first-hand experience in remodeling homes. The long-time Dallas resident also has a comprehensive knowledge of the Park Cities and surrounding North Texas neighborhoods.
Claire launched her real estate career in Cabo San Lucas, Mexico, where she and her family recently lived for a year. Claire has shown and trained horses most of her life and as a result also knows farm and ranch properties well and can help buyers find the perfect rural home.
She is involved in several charities and resides in the Park Cities with her husband and two daughters.